I presented "User Stories by Collaboration" at the Agile Games 2018, a very interactive session. It was delivered the first session after the Keynote; I am truly humbled by the audience and their level of energy and enthusiasm that they brought.
What's most important about a user story? Collaboration! How many times have you heard about INVESTing in user stories, making them SMARTer, breaking them into SPIDRs, or biting the whole HAMBURGER? All great! Let me take you through an interactive game for the most important aspect: collaboration!
How would you go about teaching your team members about user stories? You have seen people talking about INVEST and/or 3Cs a lot. How many of those talks could be having longlasting effects? How can you make sure that the most important part of writing a user story, the conversation, to happen? How can you make that conversation in a truly collaborative environment for your teams to thrive? In this workshop you will learn how to write user stories by collaborating with others, we are going to divide into groups and work on user stories. No real experience is needed with writing user stories, understanding of them, or even have heard them before. Then we evolve the game into the next phase, user stories and teams. In this phase, we are going to work as a team on user stories, with again focusing on what's most important. This is an interactive simulation that you can run with your teams. You can use this exercise to emphasize the value of collaboration in writing user stories. In the last phase, we touch on self-organization and leadership aspects of the team. Once you learned this game, you can shape it into what you really want. There are many aspects of an Agile organization or a team is heavily related to how close and collaborative they are, and this is a perfect foundation to build upon.
It was a great session, with a great audience. I really enjoyed the discussion as well as the discussion with the audience. Although there were many challenges, such as not moving the tables around and not sticking papers to the wall.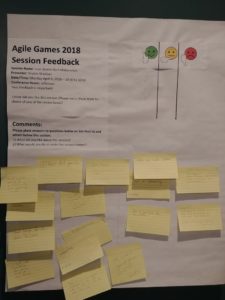 Figure 1 – The Awesome Feedback from the Session
Although I was crunched in time, we were able to run the 3rd iteration; which was about delivering the user story as a team. There was one team that was able to split the stories and deliver. This great achievement happened with no guidance from me. I just asked them to deliver the product, get them into the team, set the ground rules and let them roam free! This was amazing to see how they self-organize and were able to break user stories without no fancy techniques, but by just collaborating.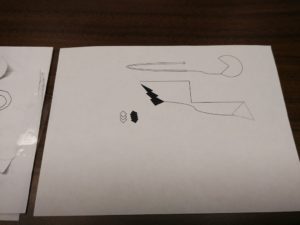 Figure 2 – The Original in the 3rd Iteration
Figure 3 – The Developed Product
You can take a look at the presentation below. There are more slides in the deck below than presented in Agile Games 2018. There are skipped slides (hidden slides) that can immensely help you facilitate the session of your own. It is embedded in SlideShares and Google Slides.
You can also use the
Google Slides
to view the presentation or even present it!
The following are the pictures from the session:
Figure 4 – Pictures of the Session
Disclaimer: User Stories by Collaboration is based on User Stories vs Requirements. I learned it from Jason Little, which he learned it from Sarah Klarich, which is not known where she learned it from.