Carlos and I presented "
Modern XP Gam
e" at the
Agile Games 2018
. As we mentioned in one of the opening slides, we took the original XP Game and added more concepts to it. In this specific instance, we added experimentation and modern collaborations to the original gameplay. The following from Alistair Cockburn resonated with us and we applied it to the XP Game.
AGILE IS AN ATTITUDE, NOT A TECHNIQUE WITH BOUNDARIES. AN ATTITUDE HAS NO BOUNDARIES.
~ALISTAIR COCKBURN
It was a great experience, with a great audience of course. We really enjoyed the talk. It was great to have people with experience or running this game prior being part of our talk. It was a true pleasure to learn all enjoyed the session, were engaged. We had people even were engaging with us after the session.
Figure 1 – Feedback from the session
This is one of the feedbacks that I am really excited about. It says "Carlos + Shahin are excellent presenters at one excellent game". Thanks! It really made my day.
Figure 2 – One of the feedbacks
This is the abstract we shared with the audience and the conference:
Take part in Modern XP game, a new twist and refined version of "XP Game", to get a strong understanding of the principles and practices of "agile," and a robust toolbox. We incorporated feedback after many iterations of facilitating it to make it fun, exciting and thought-provoking for everyone.
Agile Coaches and Scrum Masters are change agents in their organizations. To be successful, they need a strong understanding of the principles and practices of "agile," and a robust toolbox to help teams onboard and move through their agile journey.
In this session, participants will experience a modern twist on the "XP Game" – a simulation for agile teams first outlined in Extreme Programming Explained (1999). Using the foundational principles of the original XP Game, Modern XP opens the simulation so participants, including non-technical leaders and team members, can gain a deeper understanding of what it means to be part of a high-performing team in a variety of frameworks and orientations, and what to expect (and measure) along the agile learning curve. Through hands-on learning, participants will learn how to build agile capabilities and some tangible tips on how to move through barriers and challenges along the agile learning curve.
After many iterations to many different groups, Shahin and Carlos have refined the exercise, ensuring its accessibility and use for experienced agilists and those new to the field alike. The activity not only provides a necessary educational frame, but participants are encouraged to draw from their experience, and implement the simulation (or elements of it) within their own training program, team lift-off or retrospective activity.
You can use the following material for facilitating a session on Modern XP Game. Please take a look at the presentation below. It is both embedded from SlideShares and Google Slides.
The following are the pictures from the session: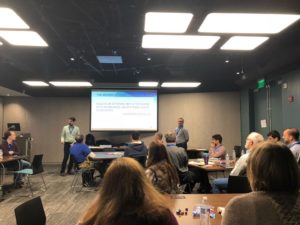 Figure 3 – Pictures from the Modern XP Game session